Messmer's Timberflex PRO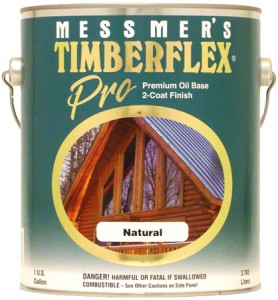 Messmer's Timberflex Pro is a two coat film forming system which gives a beautiful, varnished satin appearance to exterior log and timber frame wood homes.
Flexible Two Coat Log Home Finish
Available in 9 Colors
Latest technology UV absorbers
Mildew Resistant Coating
Exceptional Color Retention
Coverage: 100-150 square feet per gallon with two coats
All Messmer's products are made in the USA
Colors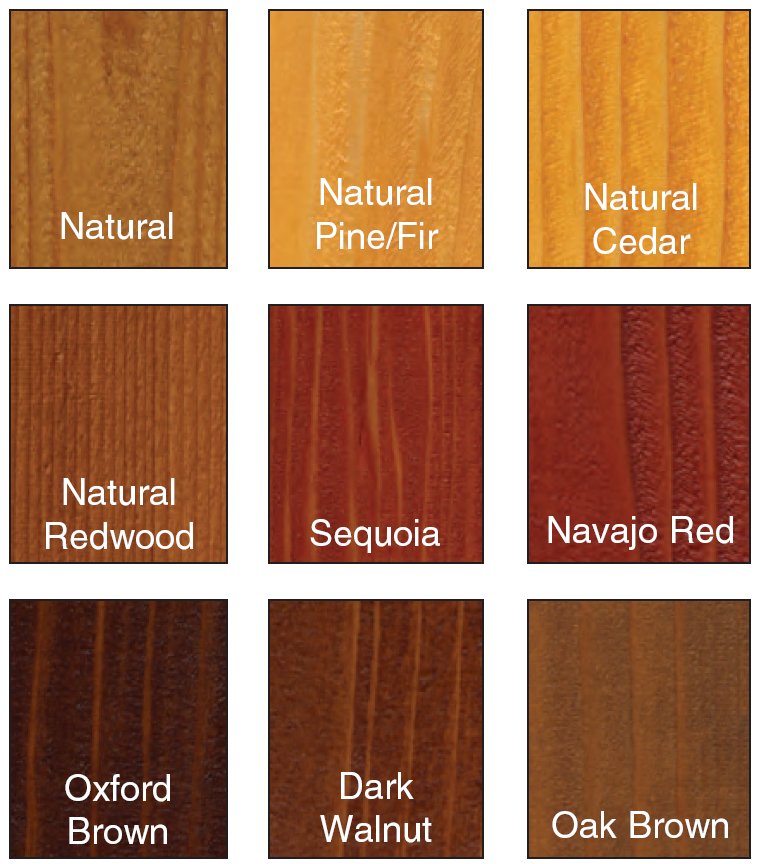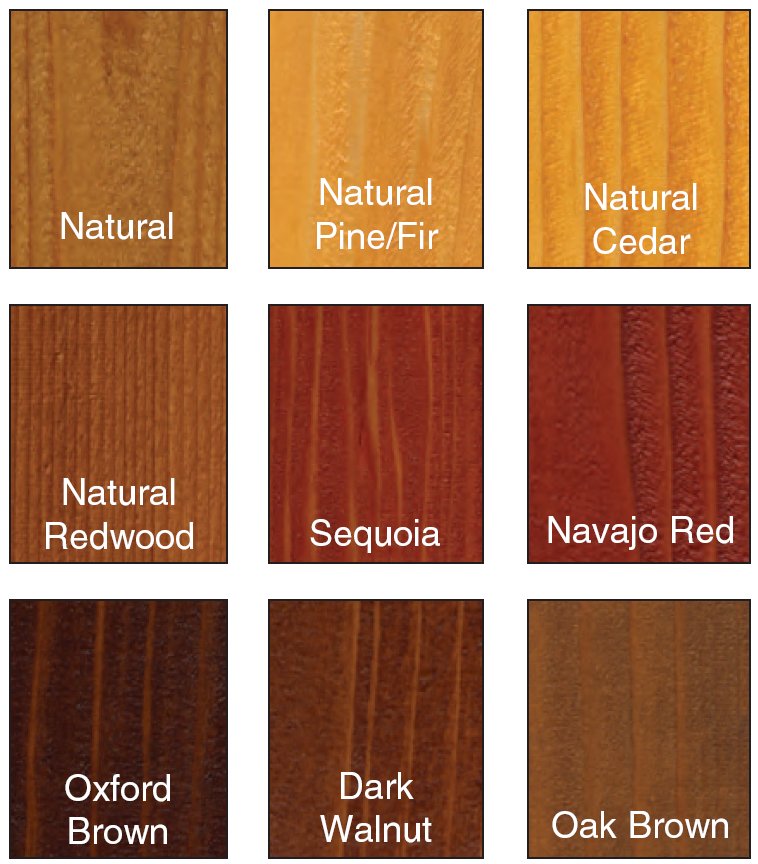 FAQ
Timberflex PRO is a film forming natural wood finish designed for vertical walls, log homes and fences. On bare wood, it requires two coats for proper appearance. Allow at least 24 hours between coats in good drying conditions.
Timberflex should have a maintenance coat applied every two to three years. Timberflex can last for years with proper care.
Most clears do not provide color retention. They fail quickly and the wood underneath will gray. Timberflex PRO contains the latest technology in UV absorbers to help protect the wood and the coating from UV exposure.
Timberflex can be brushed, rolled or sprayed. The typical application is to spray on the coating and then back brush or back roll to achieve uniform film thickness.
Yes, provided that the surface is sound and clean. Remove any flaking or peeling previous finishes. Do not apply over freshly stained projects or over coatings with stearates, waxes, silicones or teflon. If the previous coating beads water, that can indicate the presence of stearates, waxes, silicones or teflon which may prevent adhesion of any topcoat.
Under good conditions (warm temperatures, low humidity) you should wait at least 24 hours between coats. Cooler conditions or a lack of air movement will require longer dry times.
Timberflex PRO should be applied when the surface temperature is between 50 and 90 degrees F. Cooler temperatures will cause the product to dry more slowly and require more than 24 hours between coats. On hot days, avoid applying in direct sunlight; this will cause the product to dry too quickly. If the wood is hot to the touch, do not apply Timberflex PRO.
Prior to using Timberflex PRO, make sure wood is clean, dry and free from mold and mildew. All cracks and joints must be properly caulked. Timberflex PRO will not bridge or fill cracks in the wood surface.
Documents